WIRE LOUNGE SOFA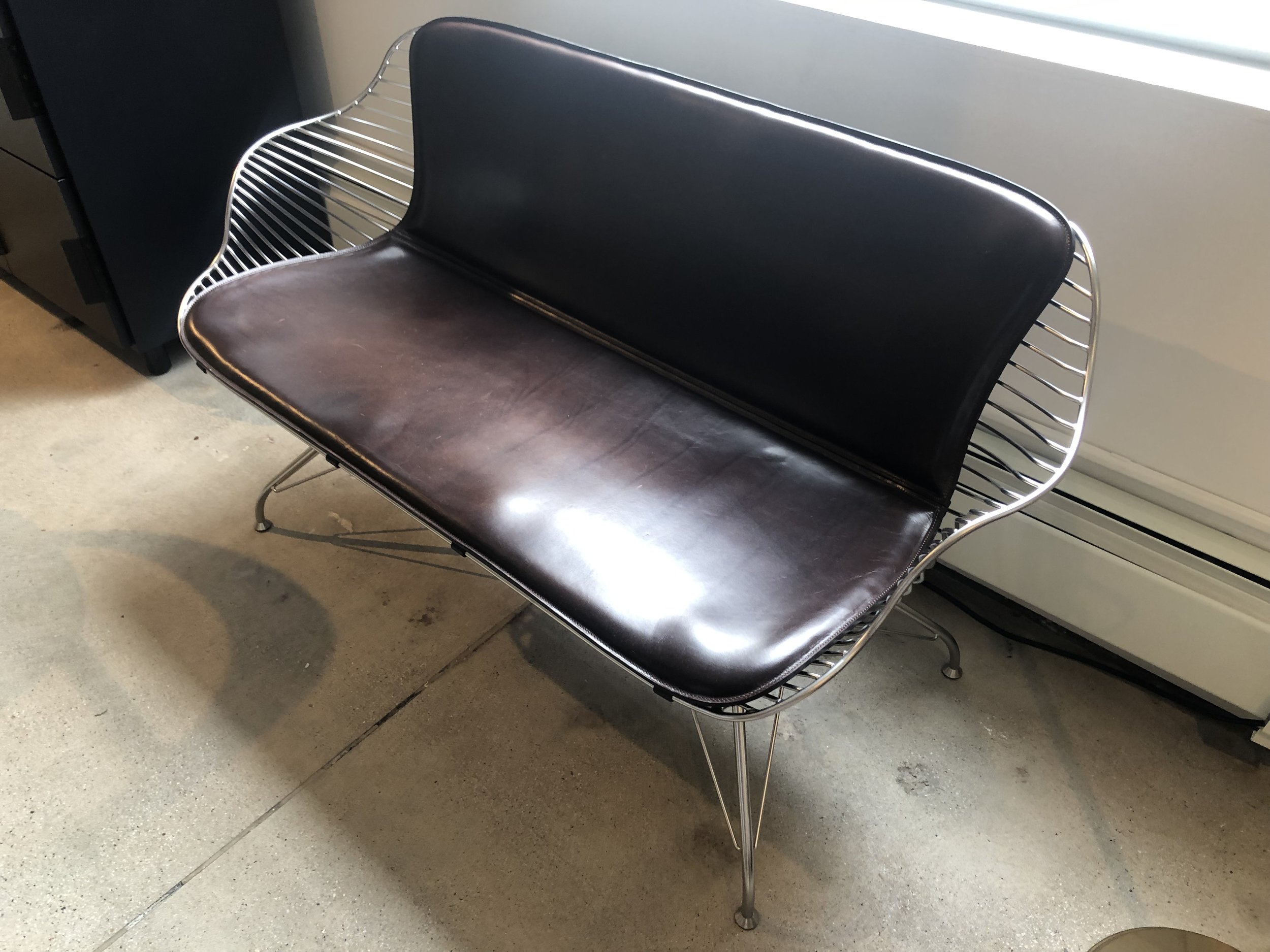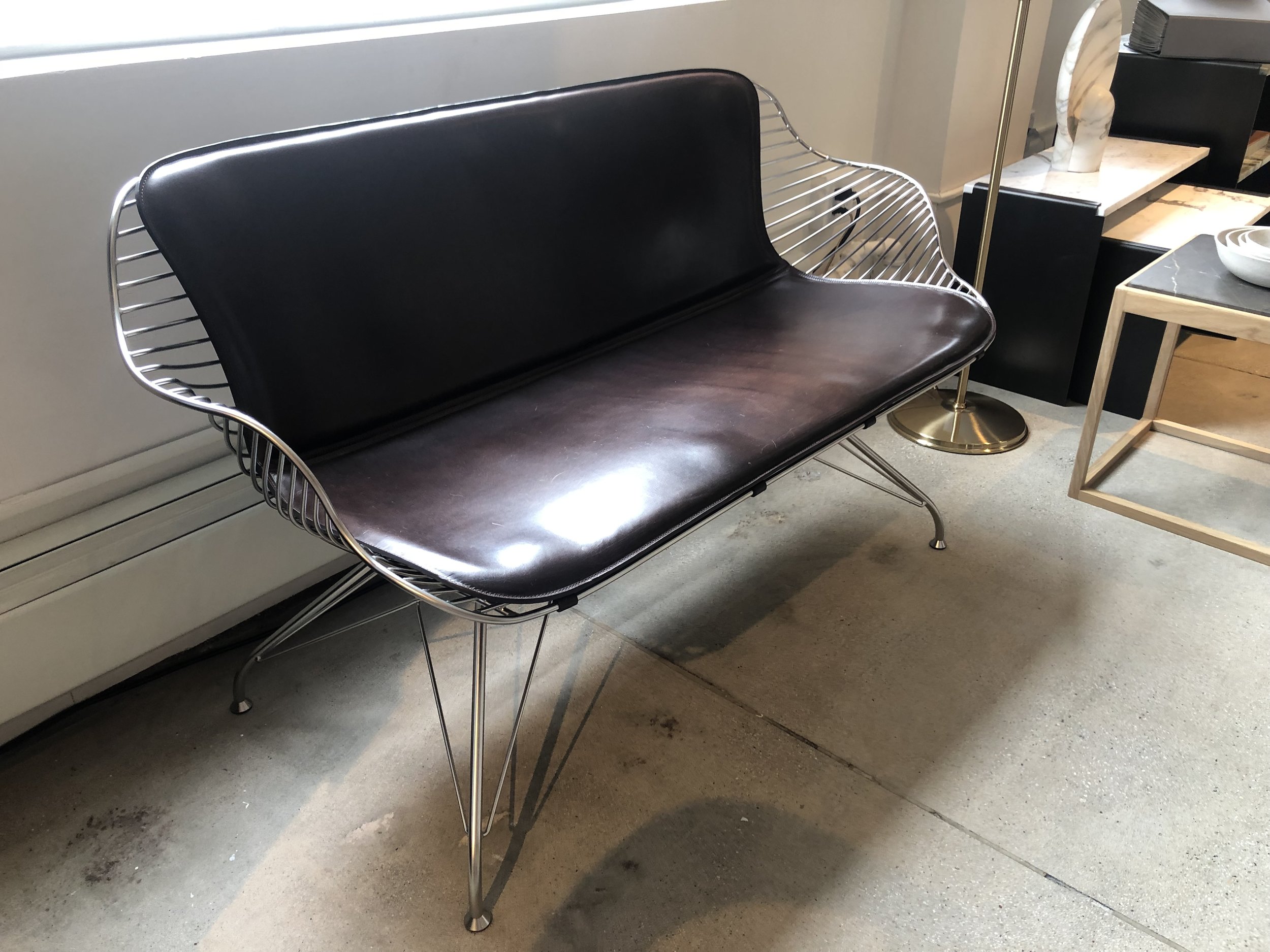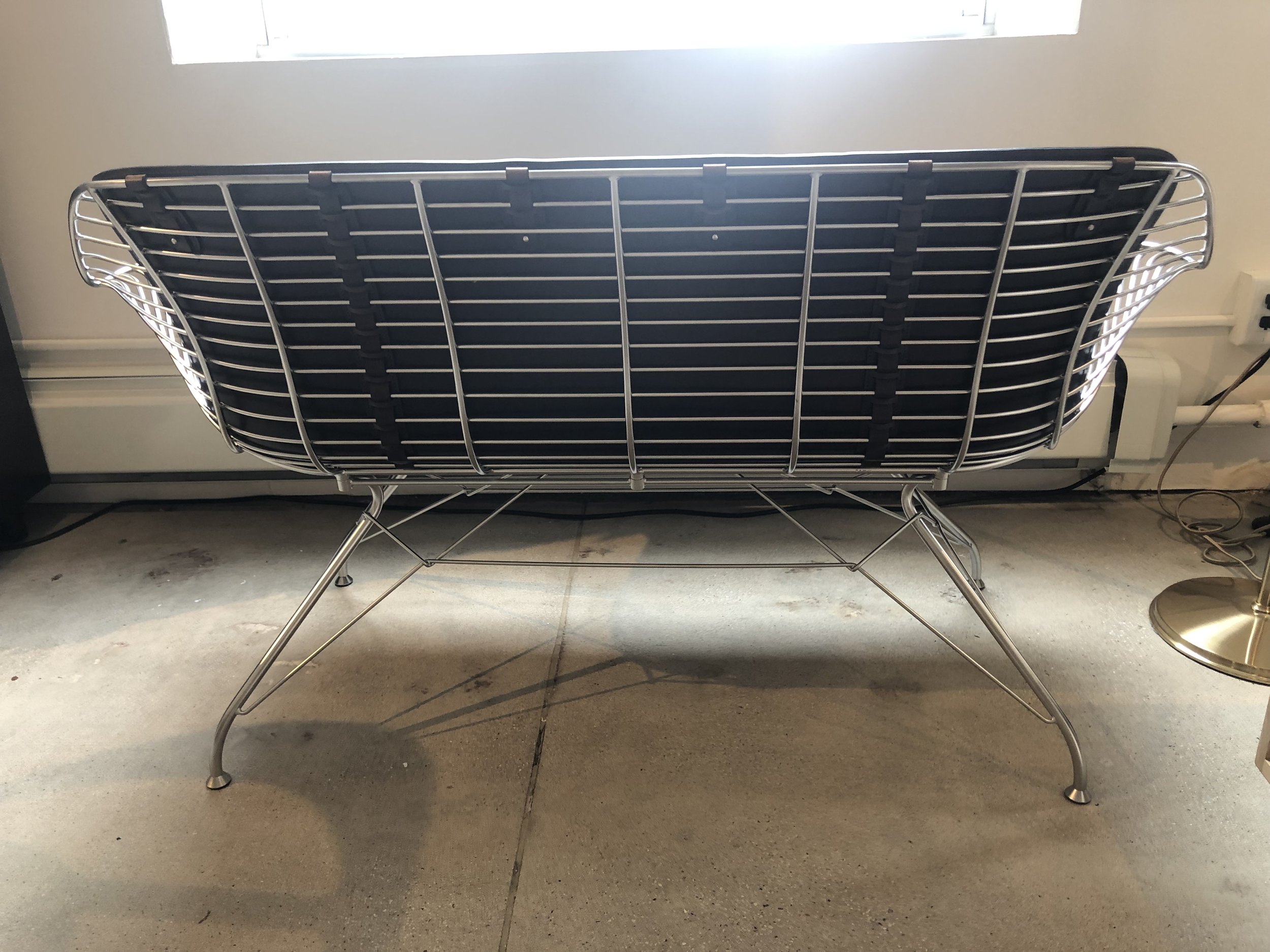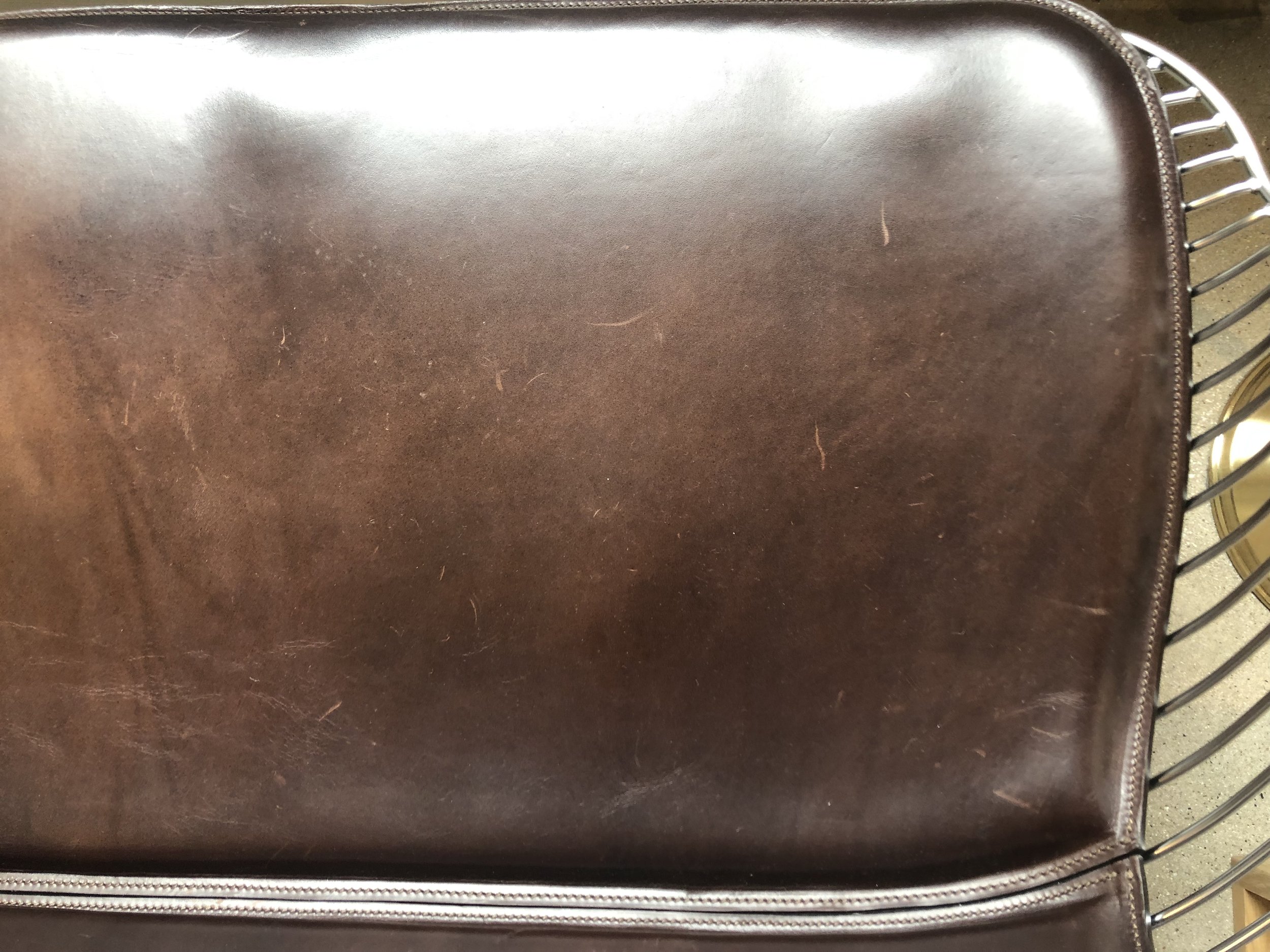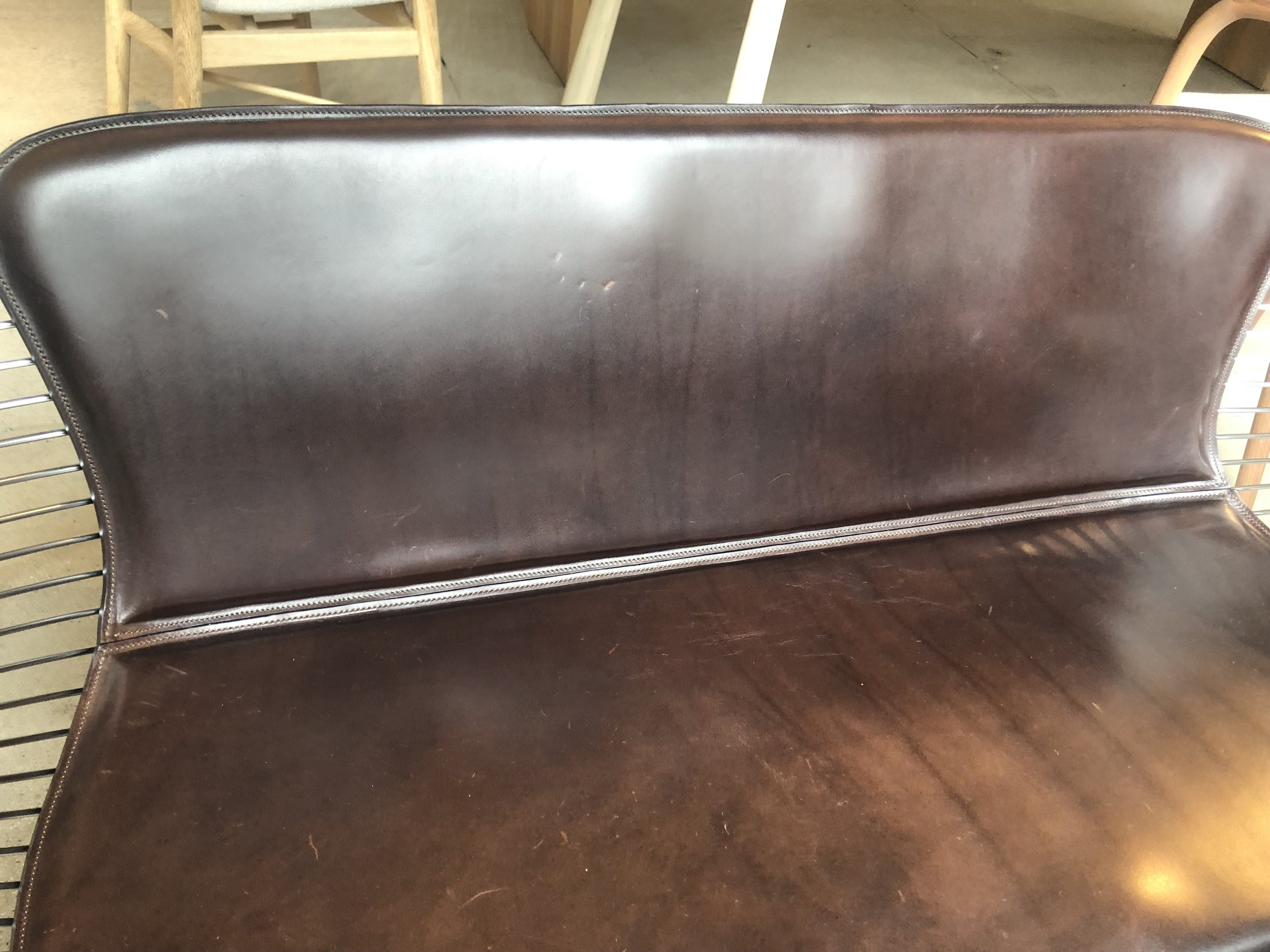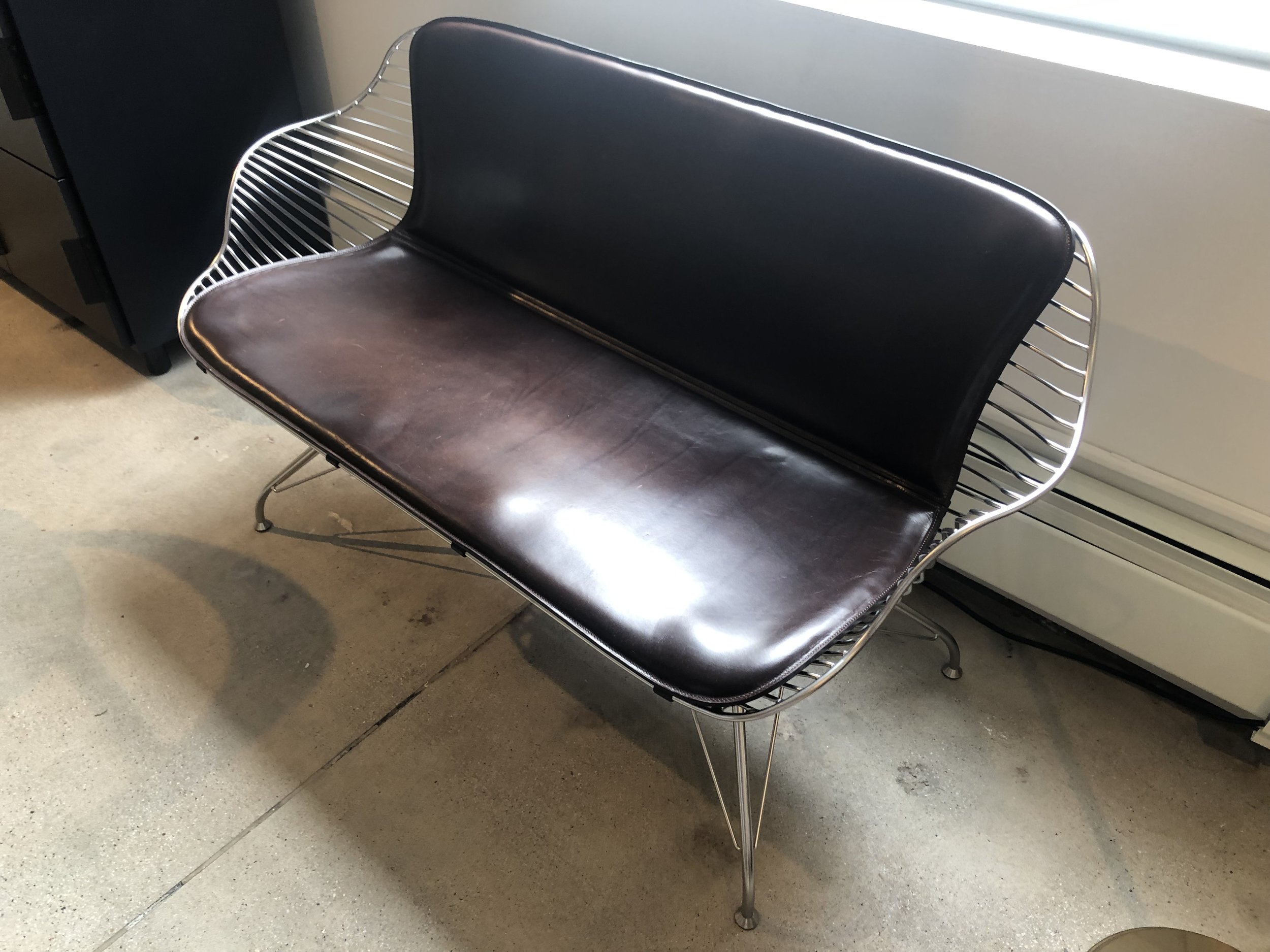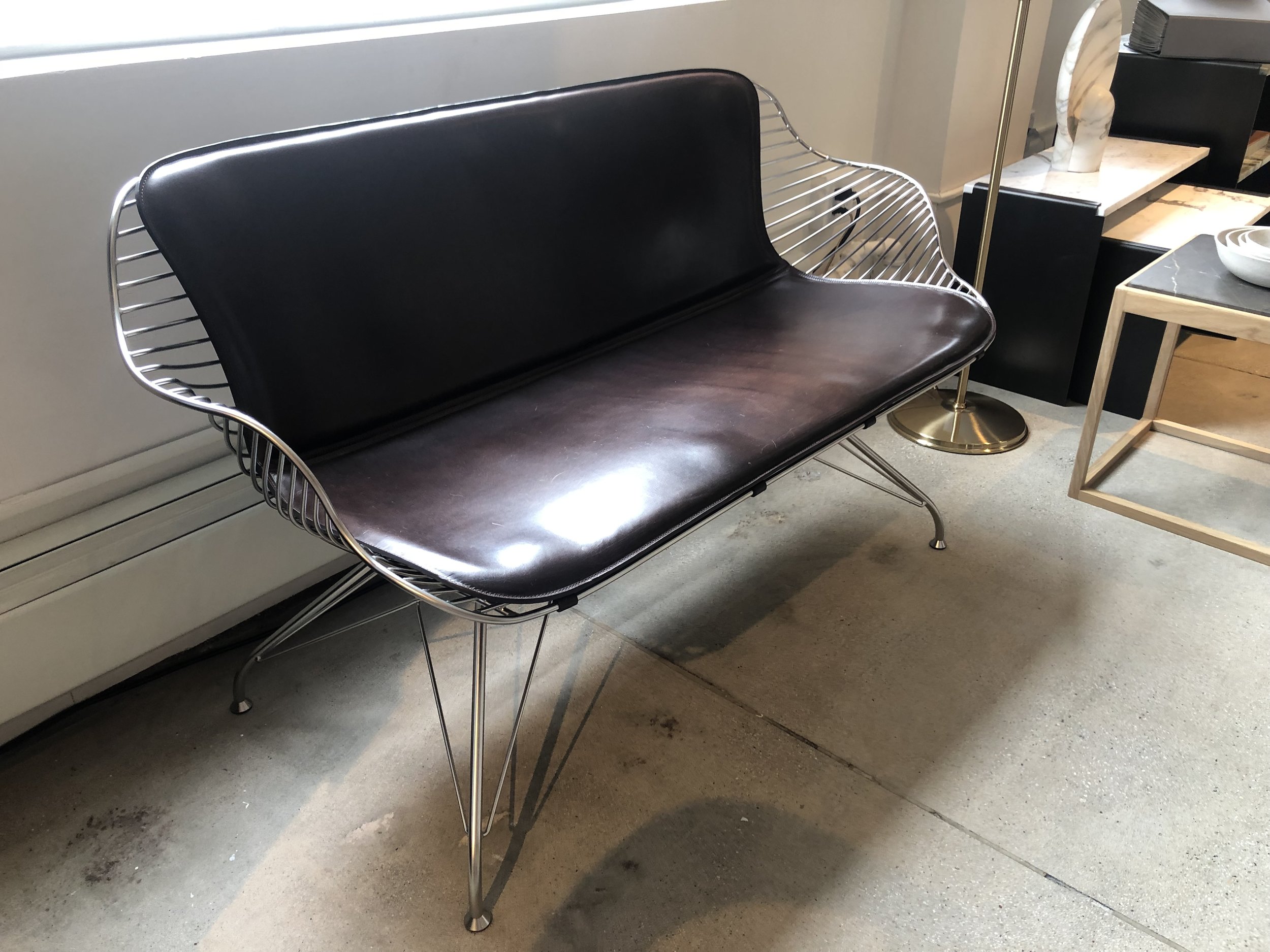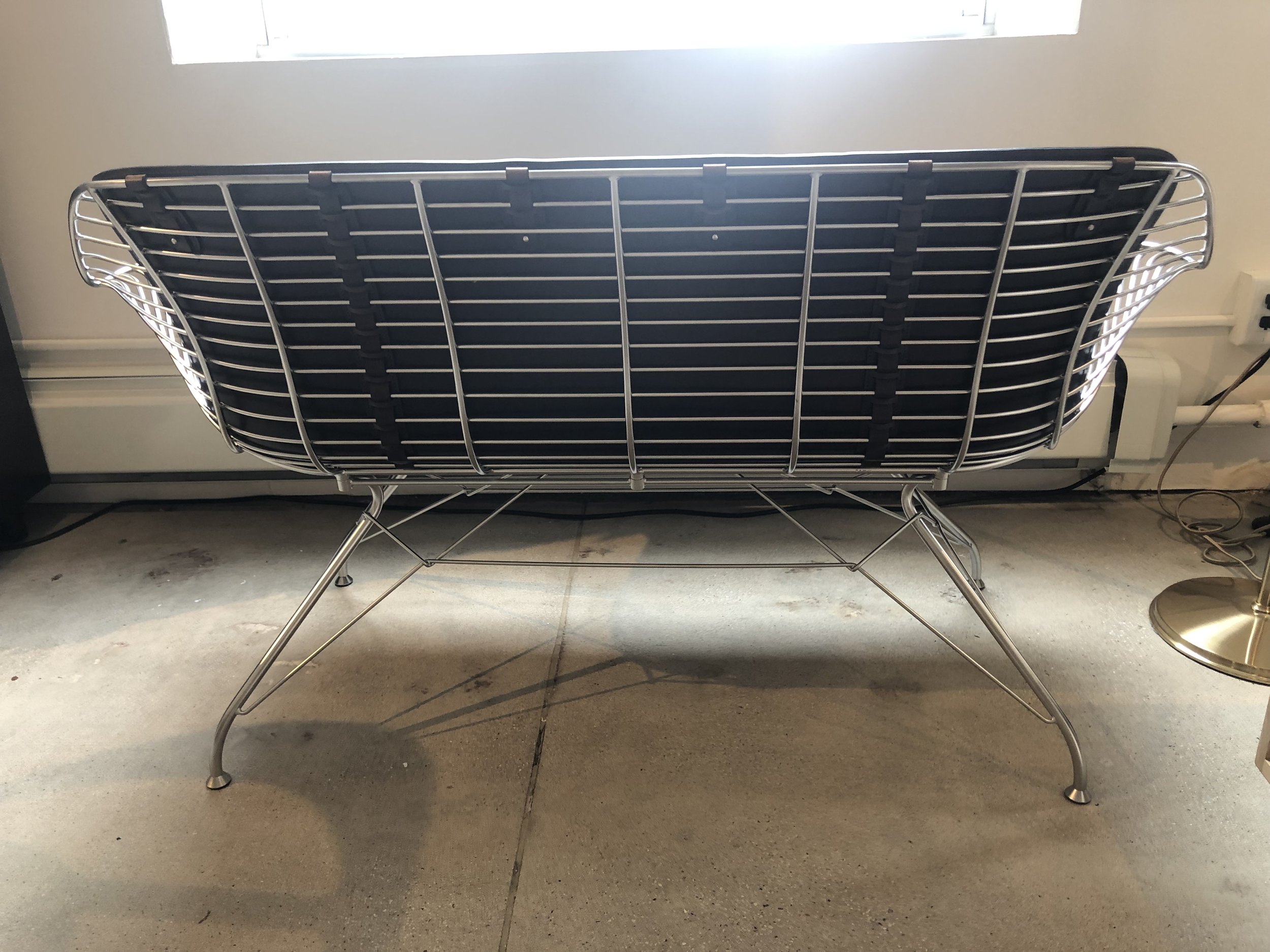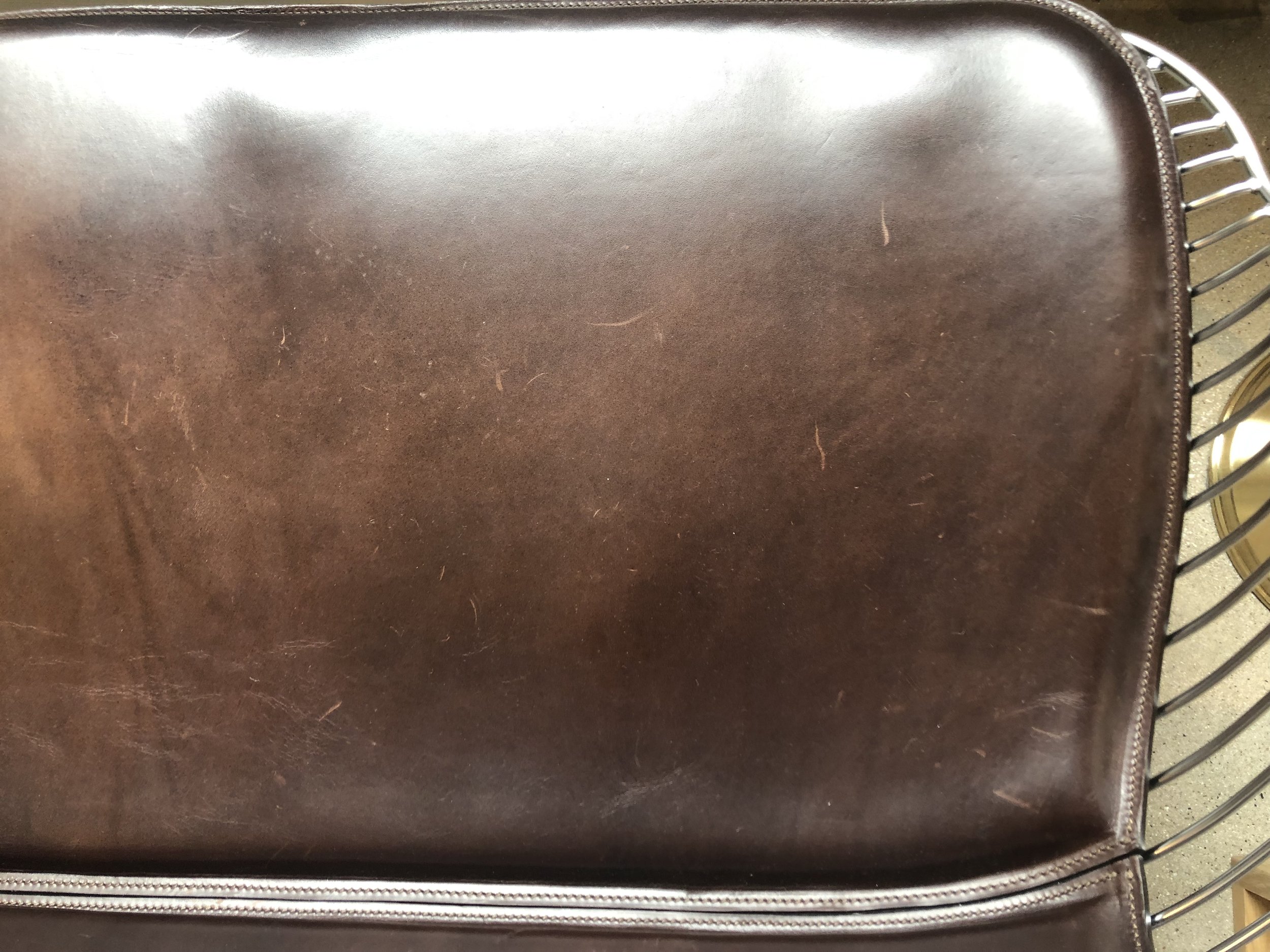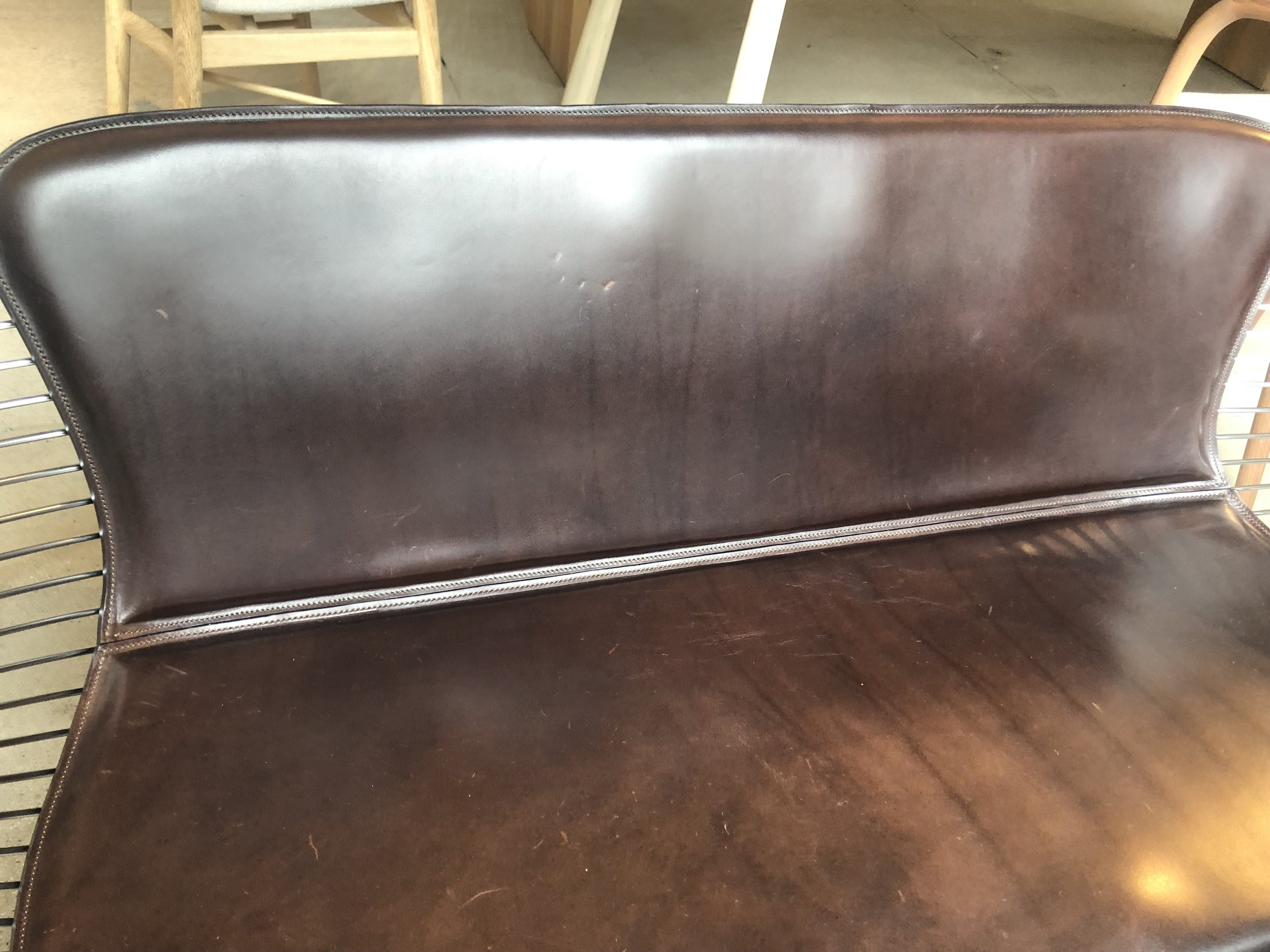 sale
WIRE LOUNGE SOFA
Designed by Overgaard & Dyrman
Available in Satin Chrome Plated Steel Frame with Seat in Yellowstone Dark Brown Leather Seat.
Yellowstone is an aniline leather. It has incomparable depth and a magnificent, naturally-worn look due to a pull-up effect.
48" W x 23" D x 28" H; 16" Seat H, Armrest 22.5"
Condition: Gently Used, surface scratches on leather
All items seen below are available in as-in condition. All sales are final.
Retail: $7,925
1 Sofa Available