FLAMINGO CHAIR*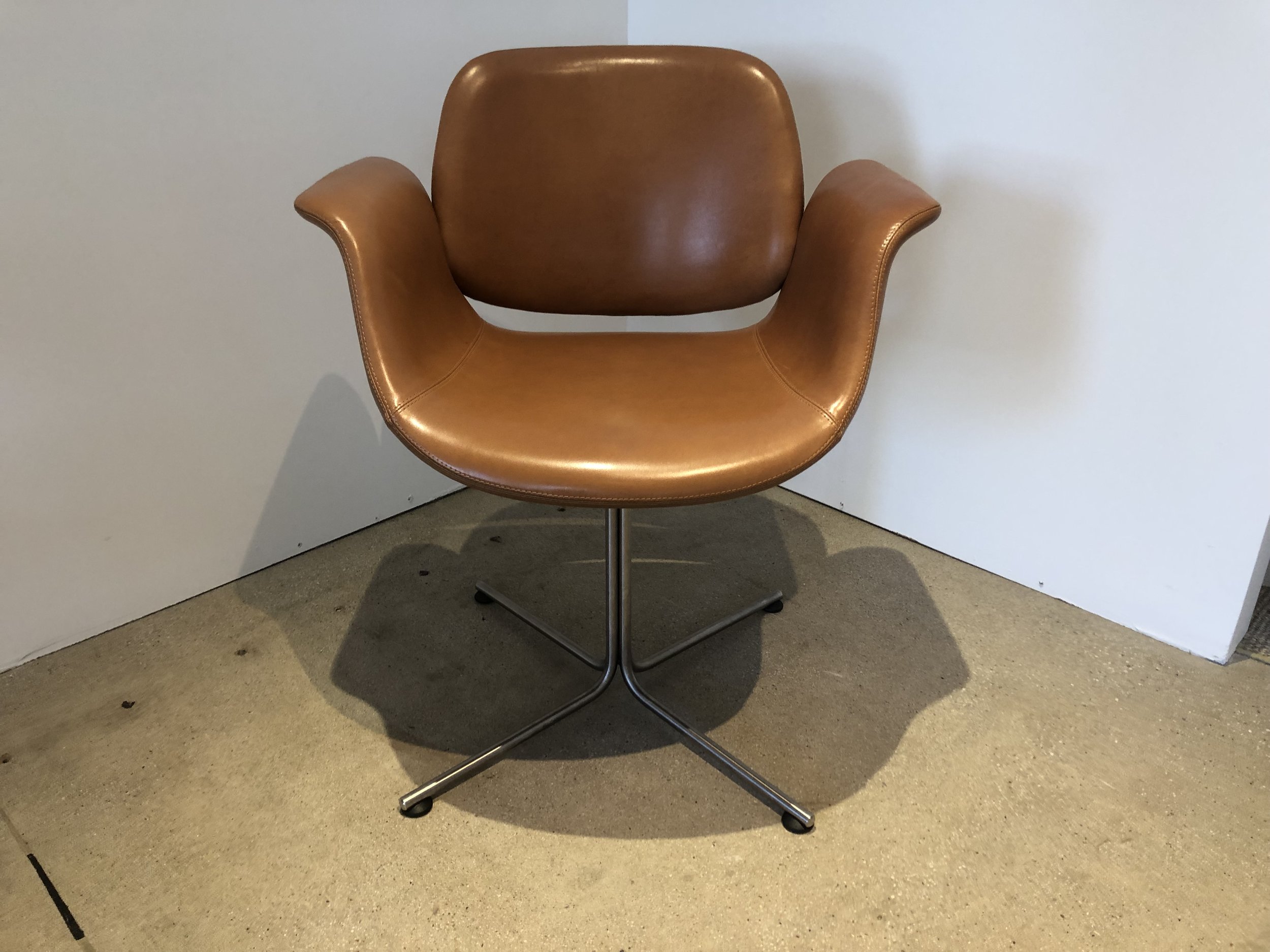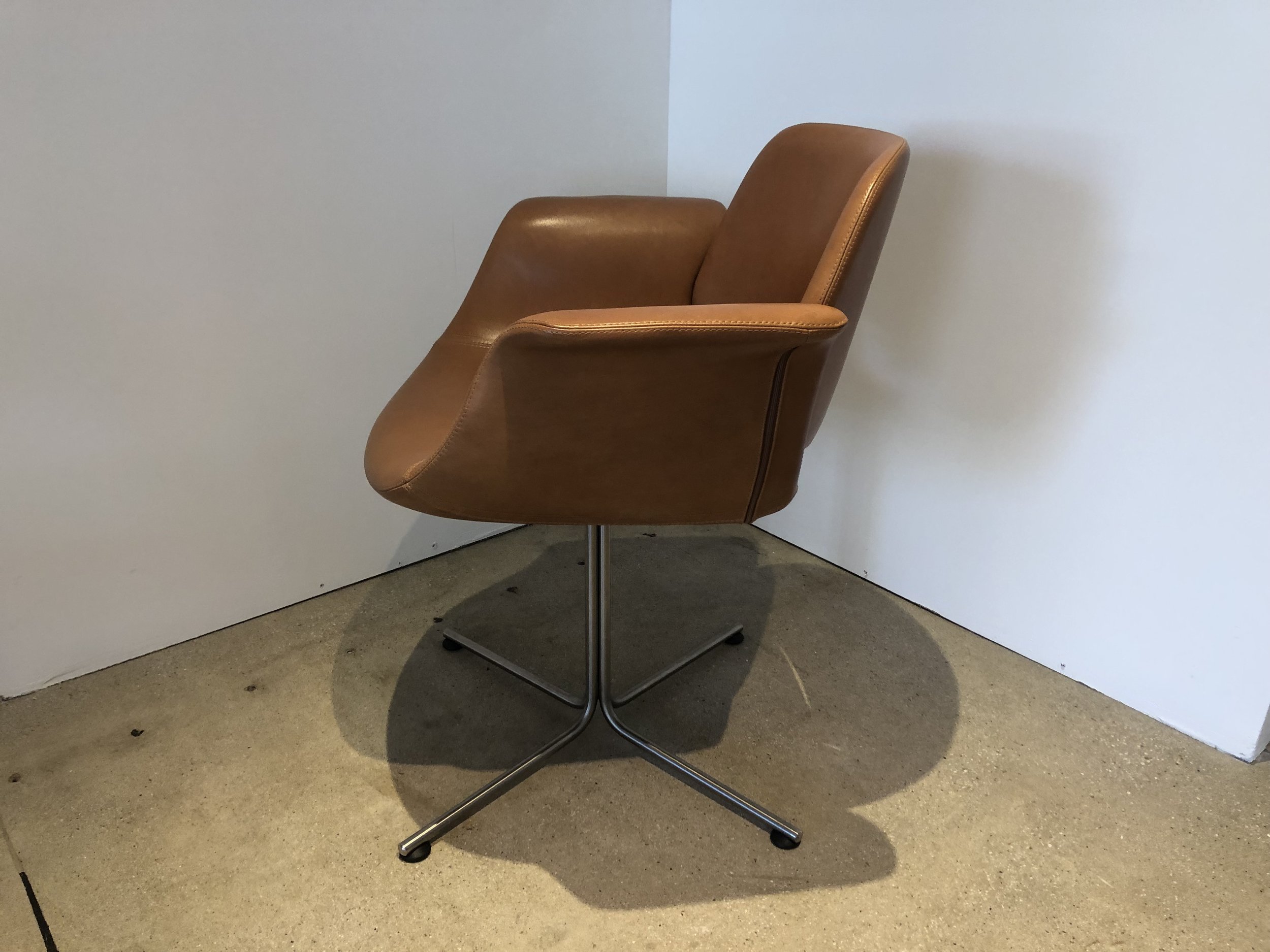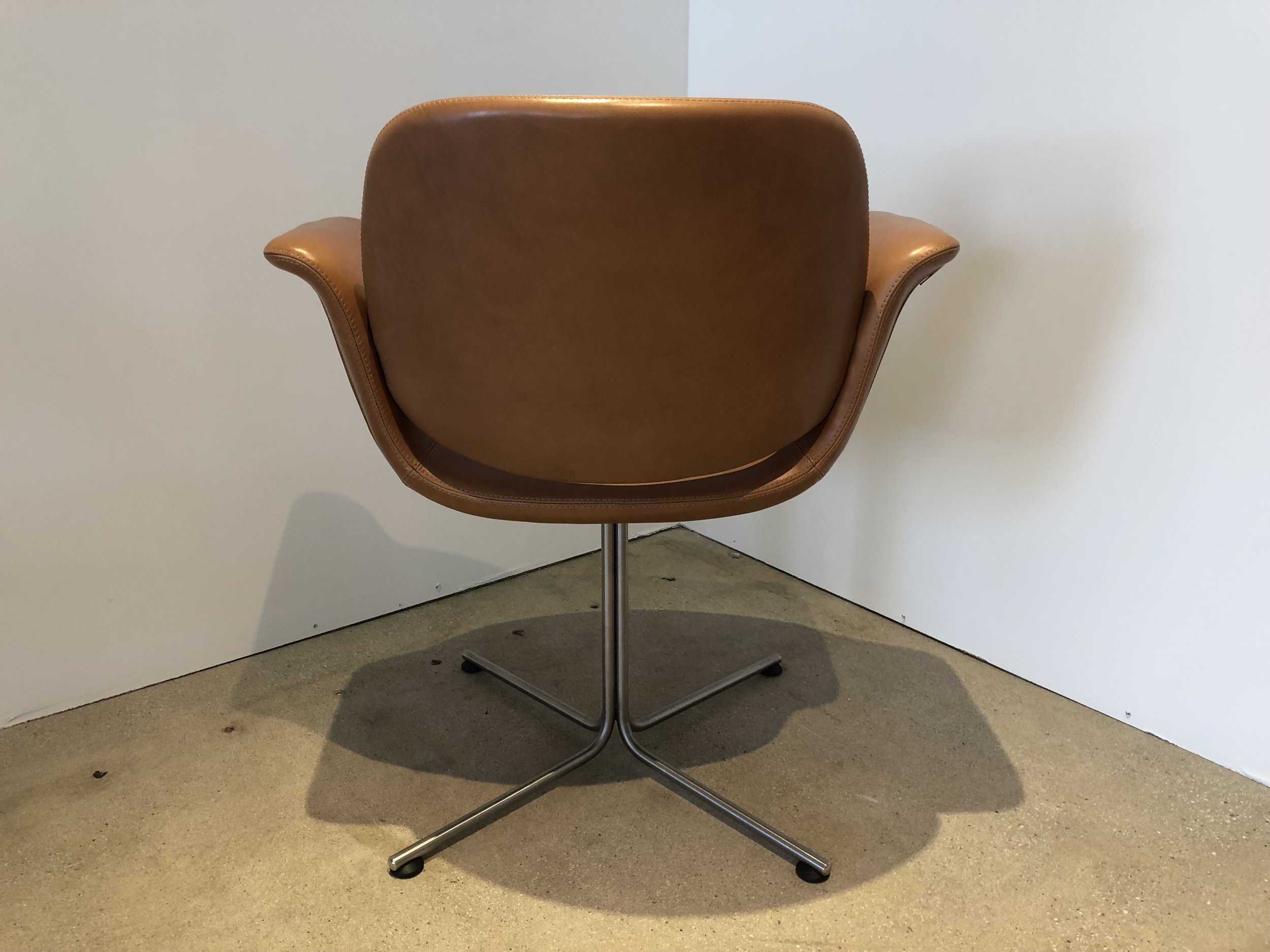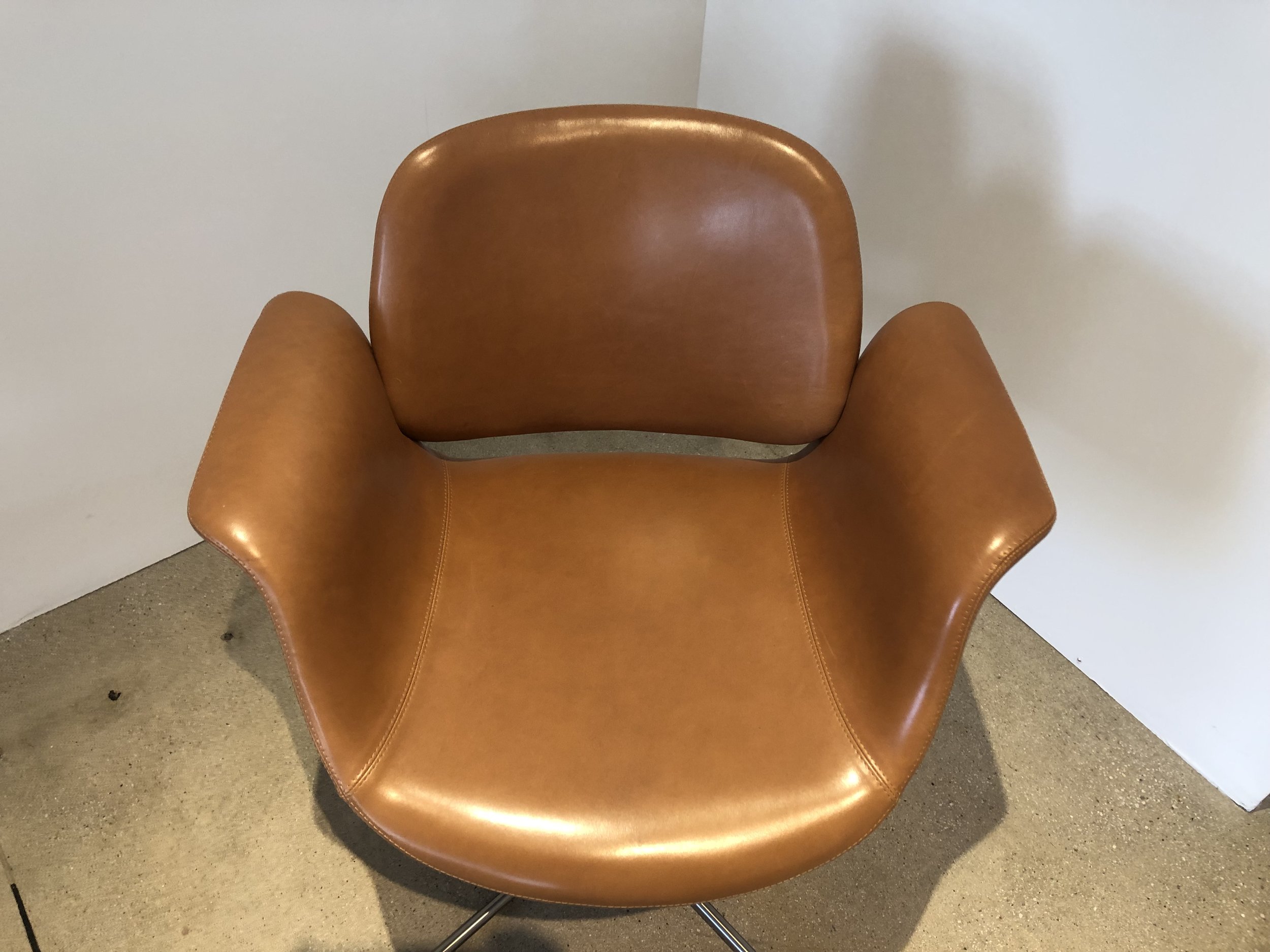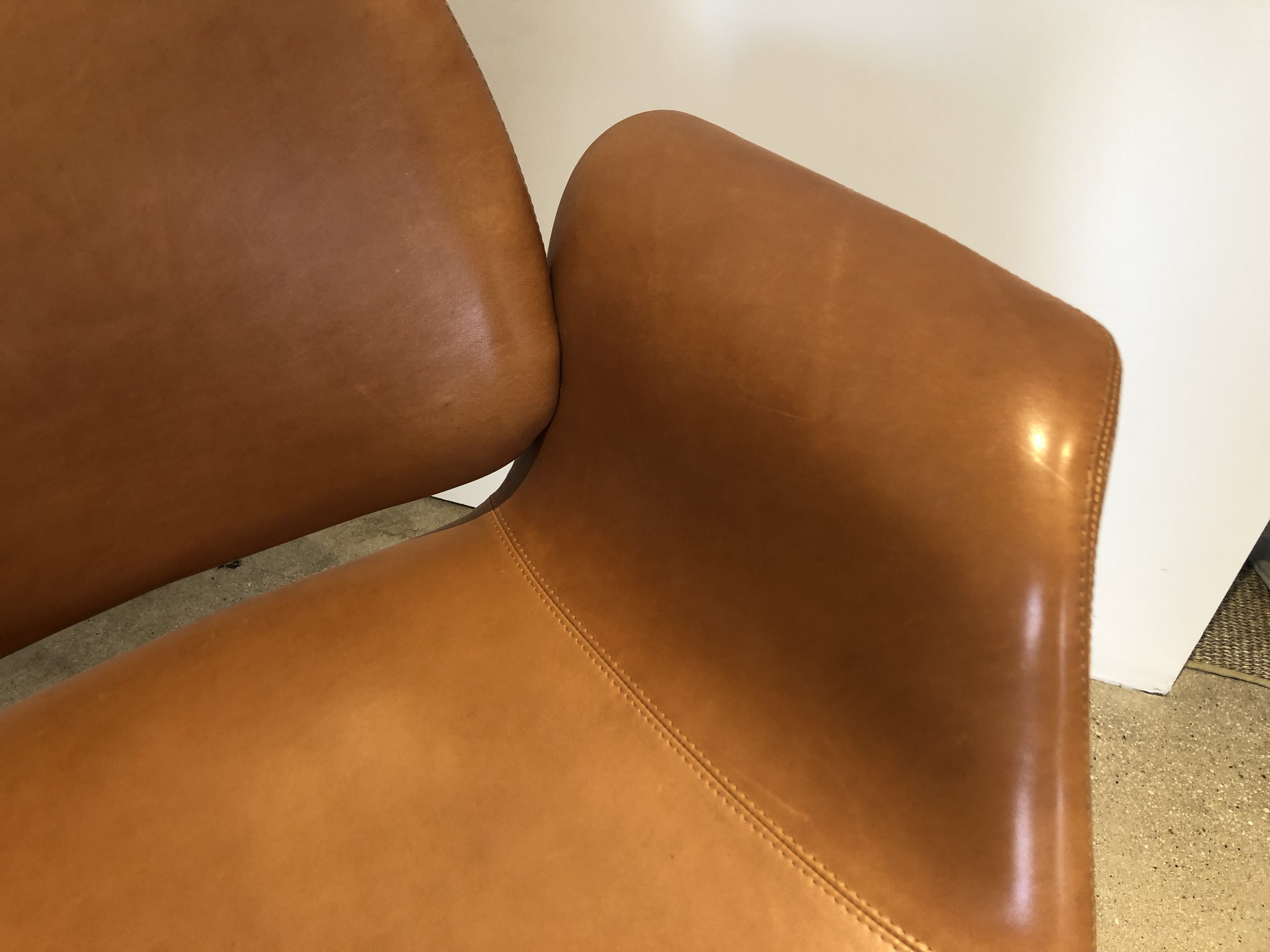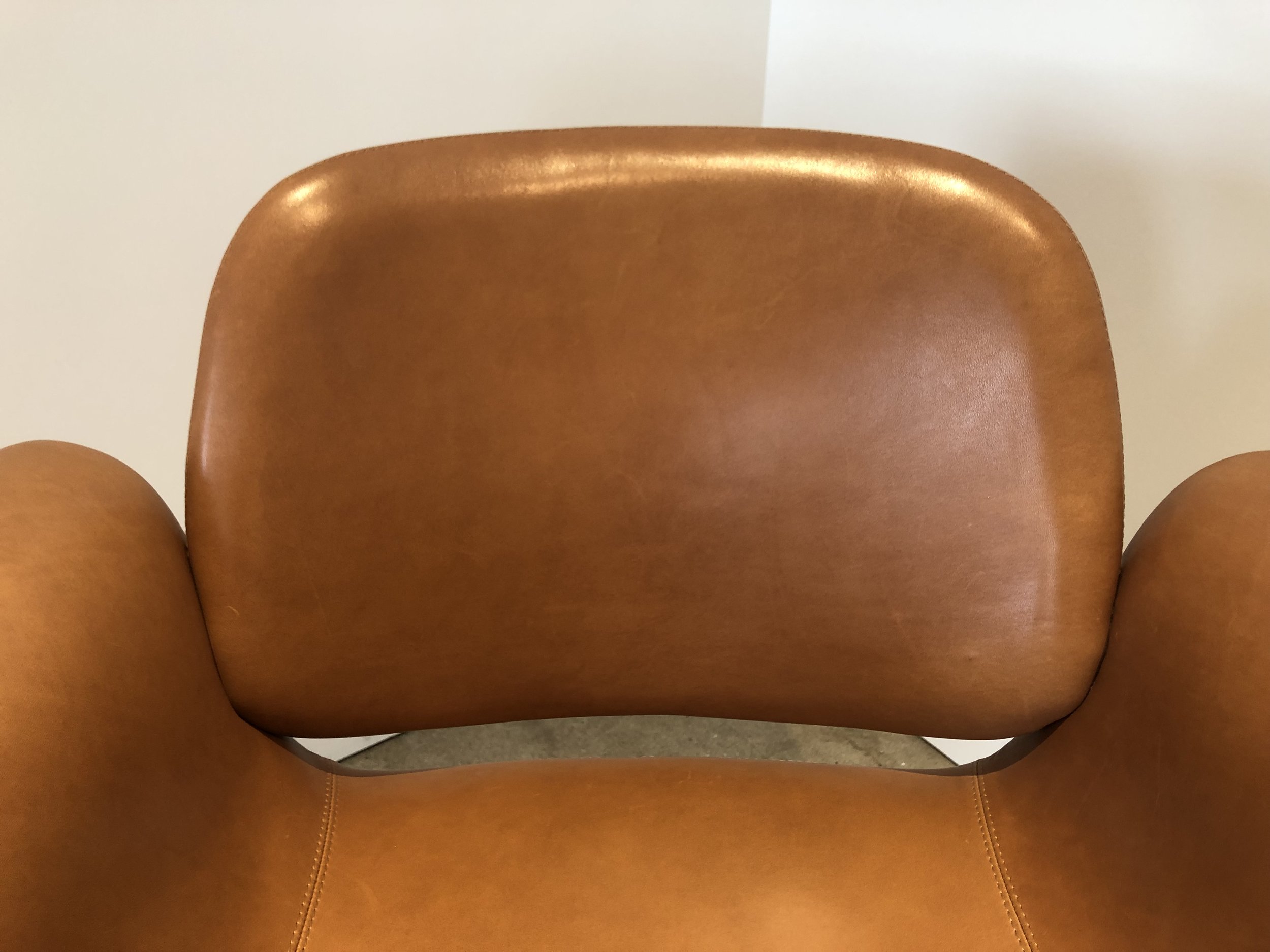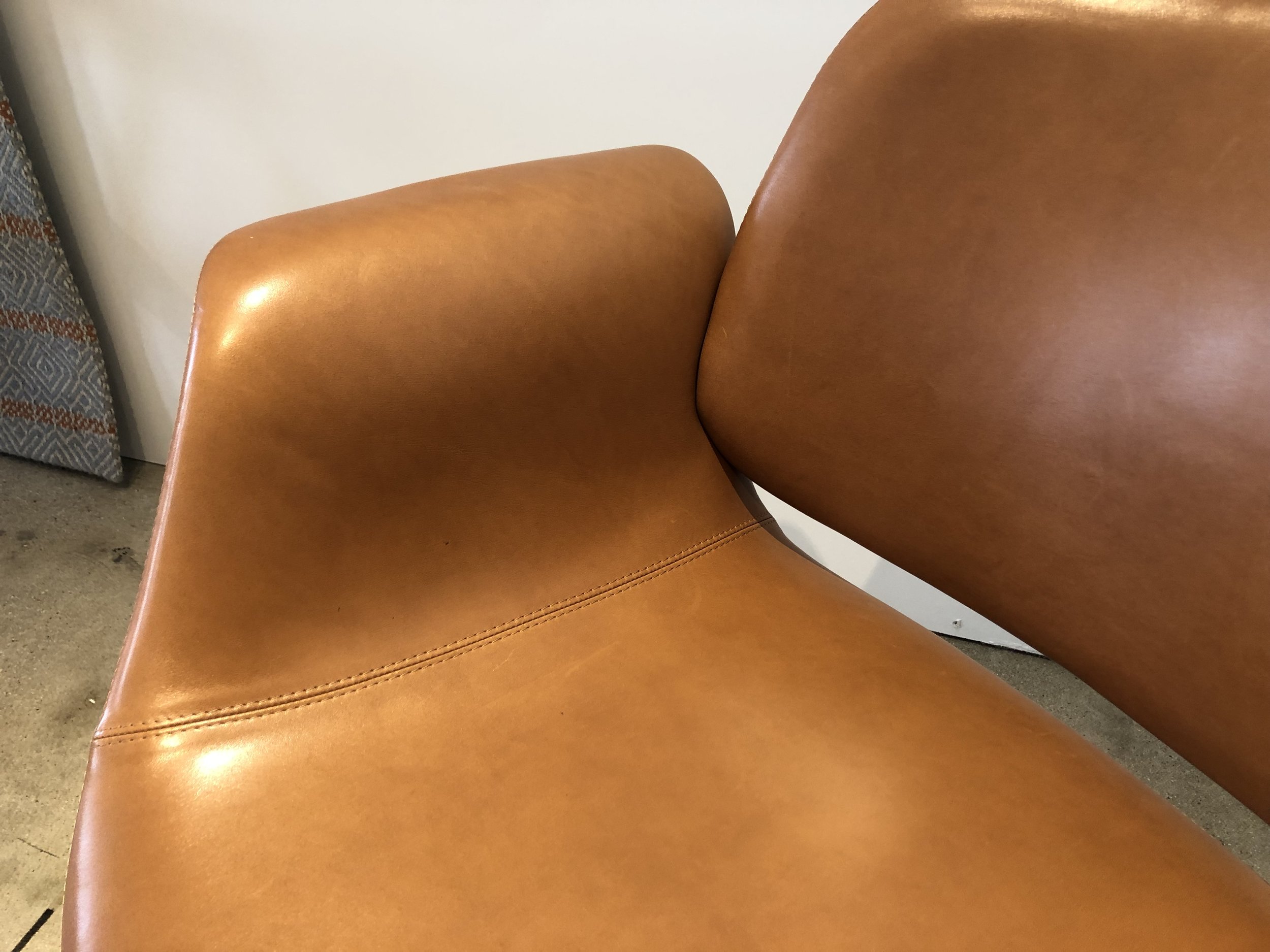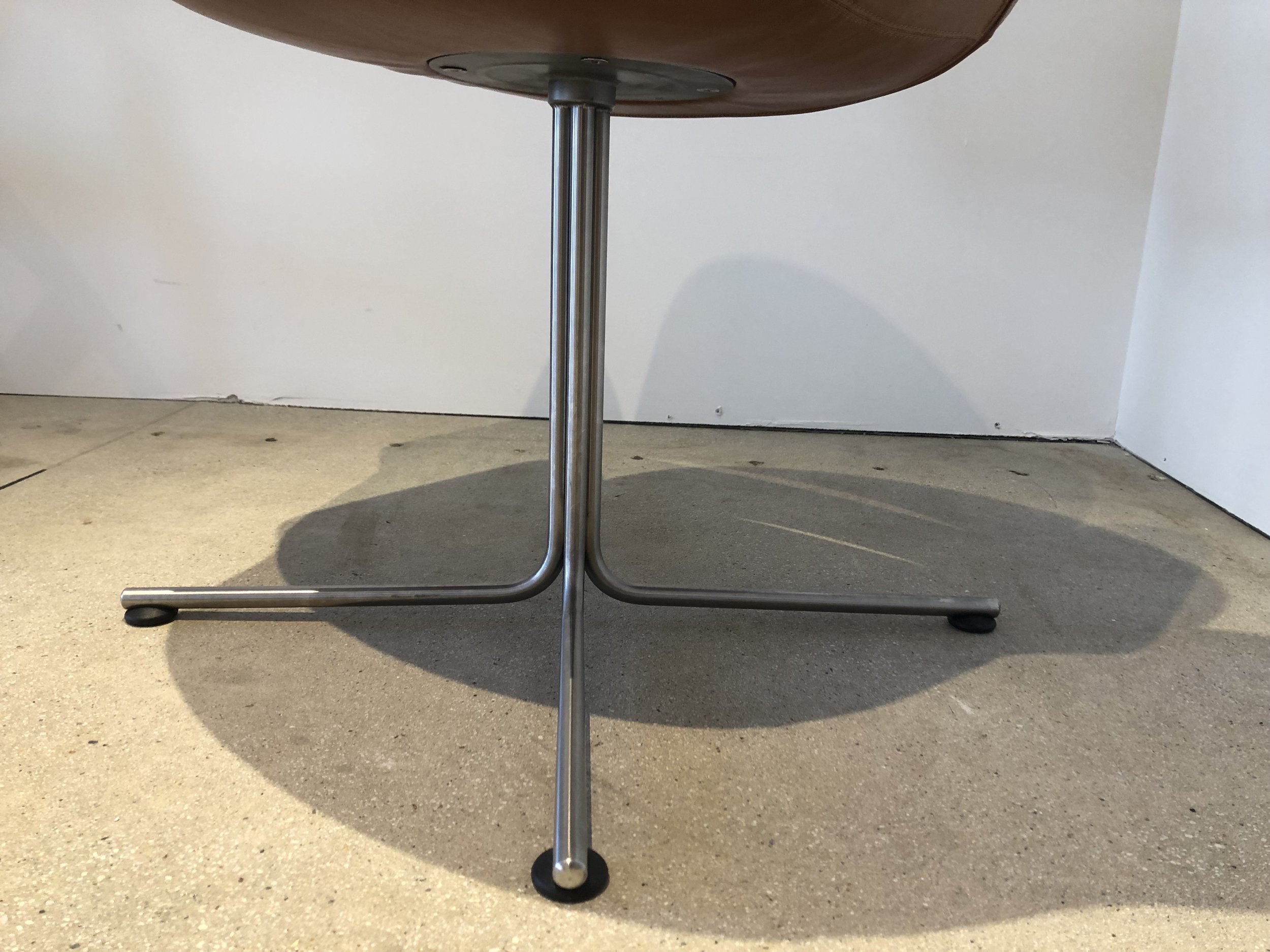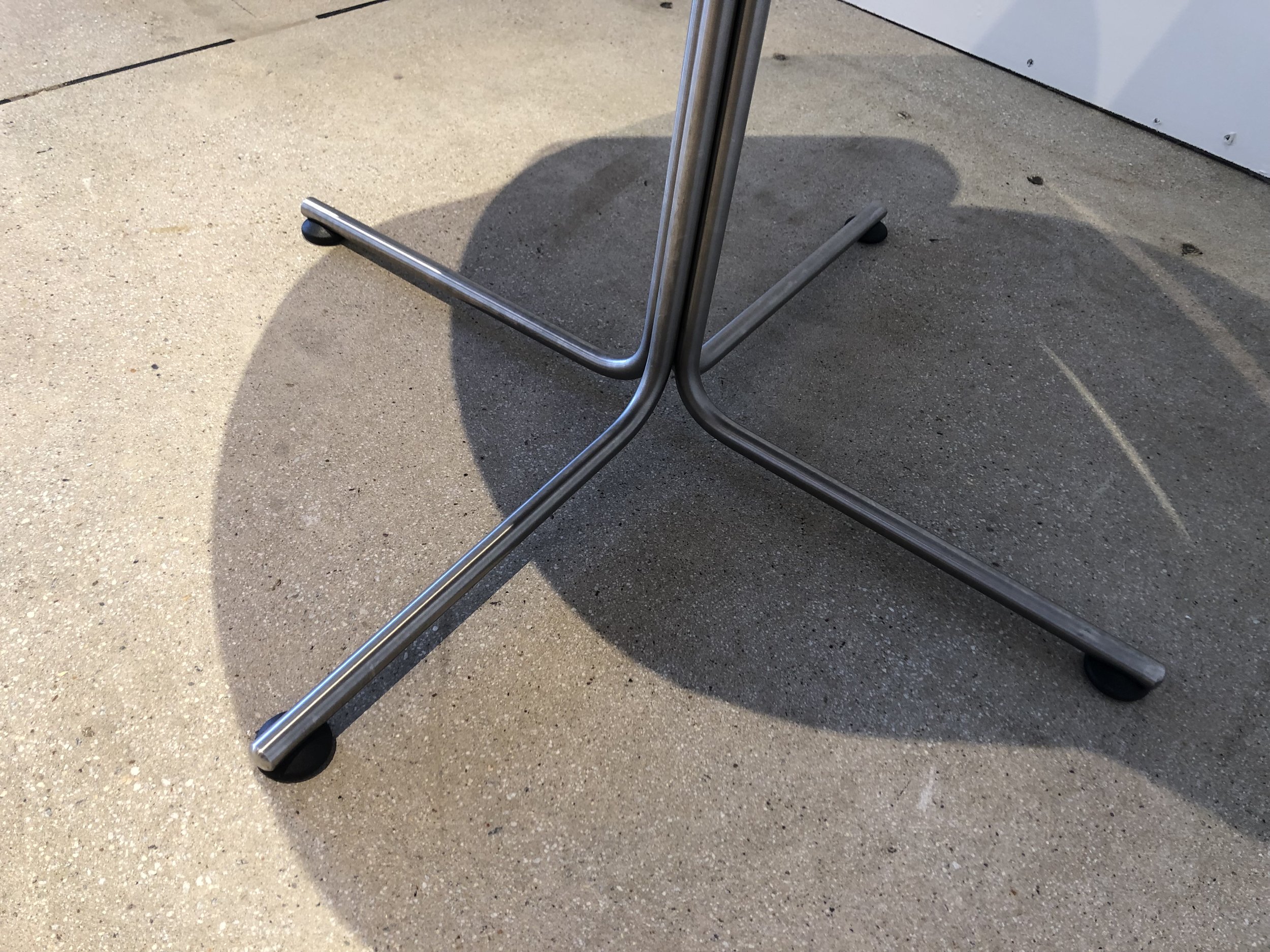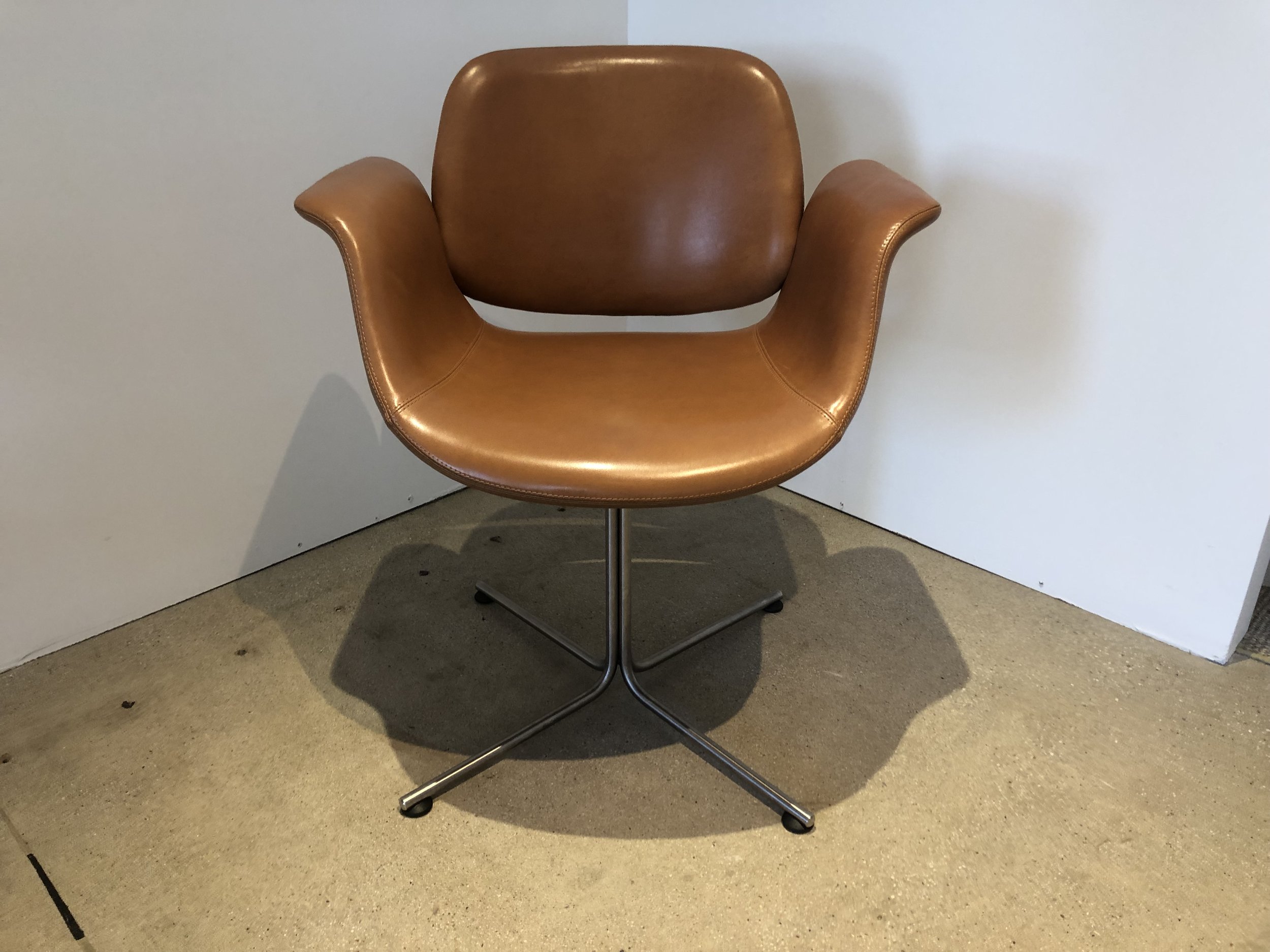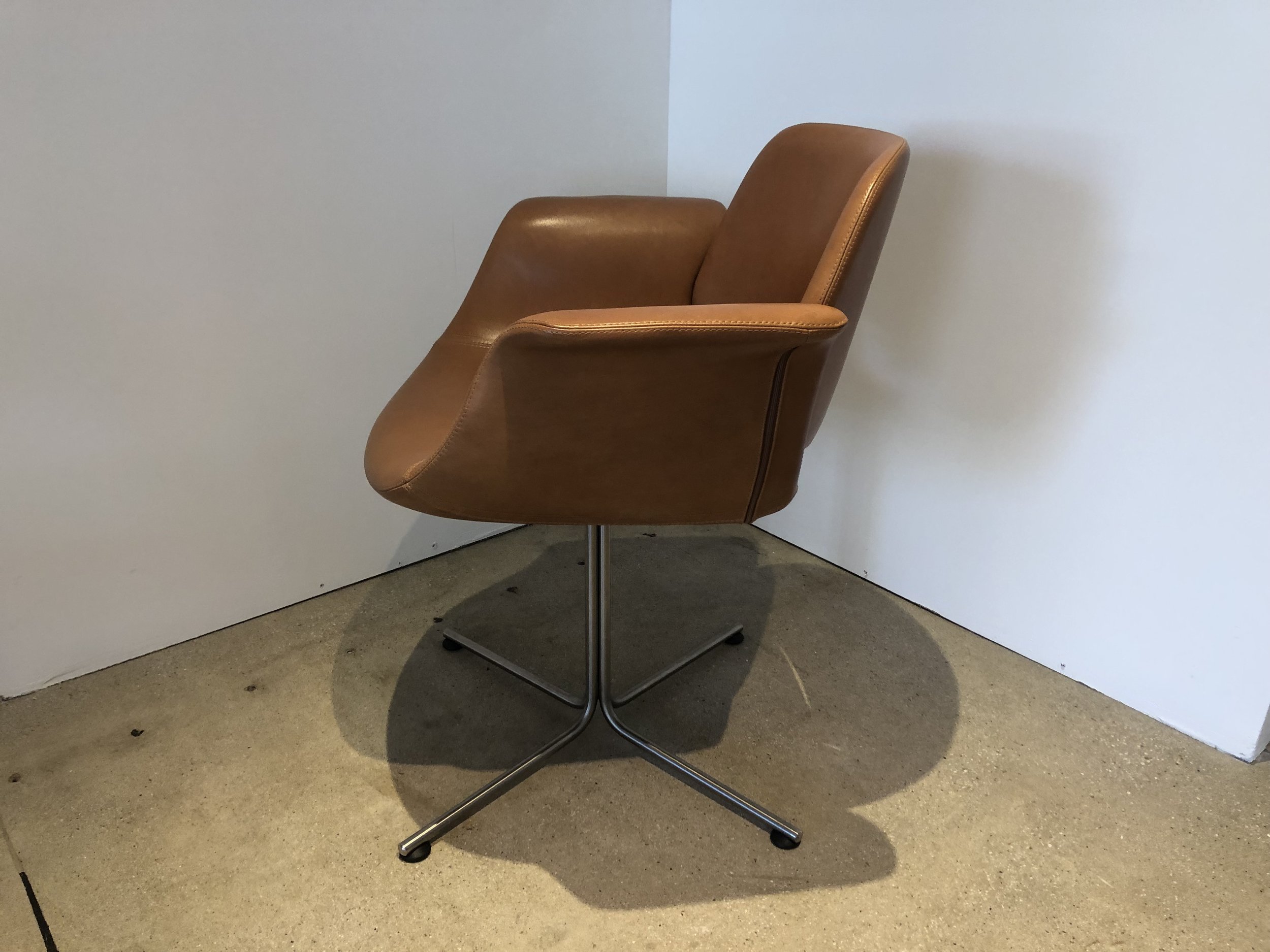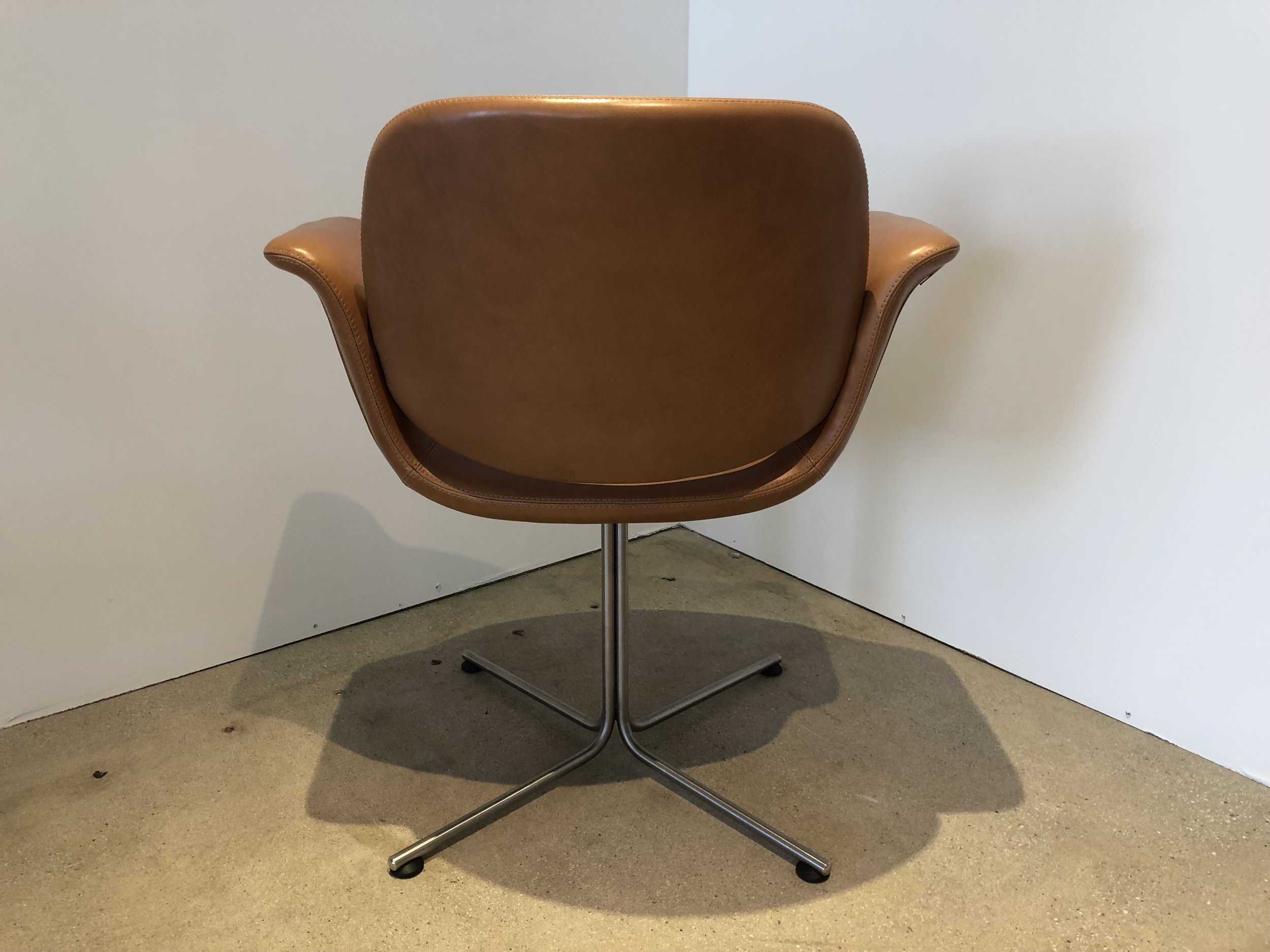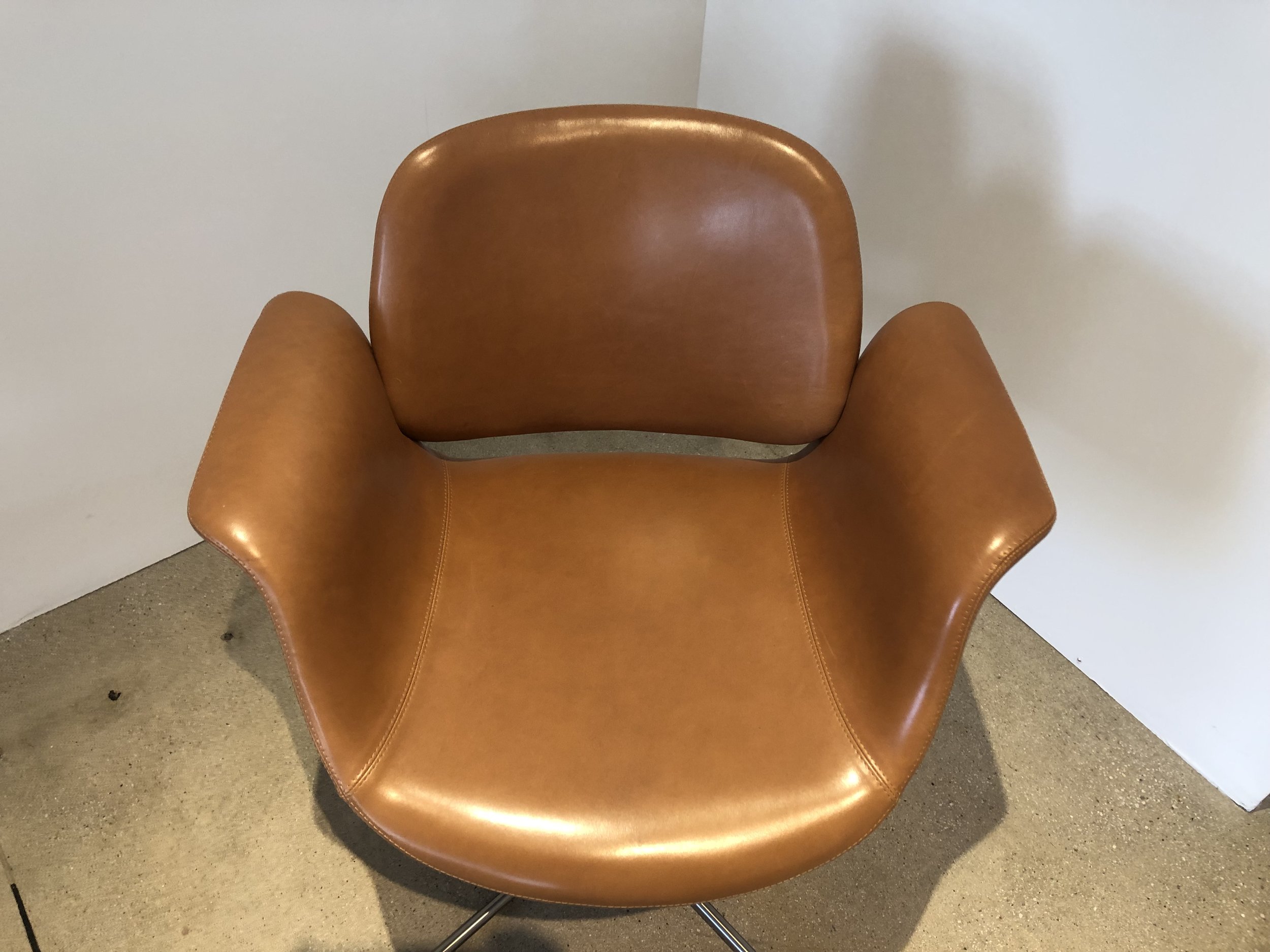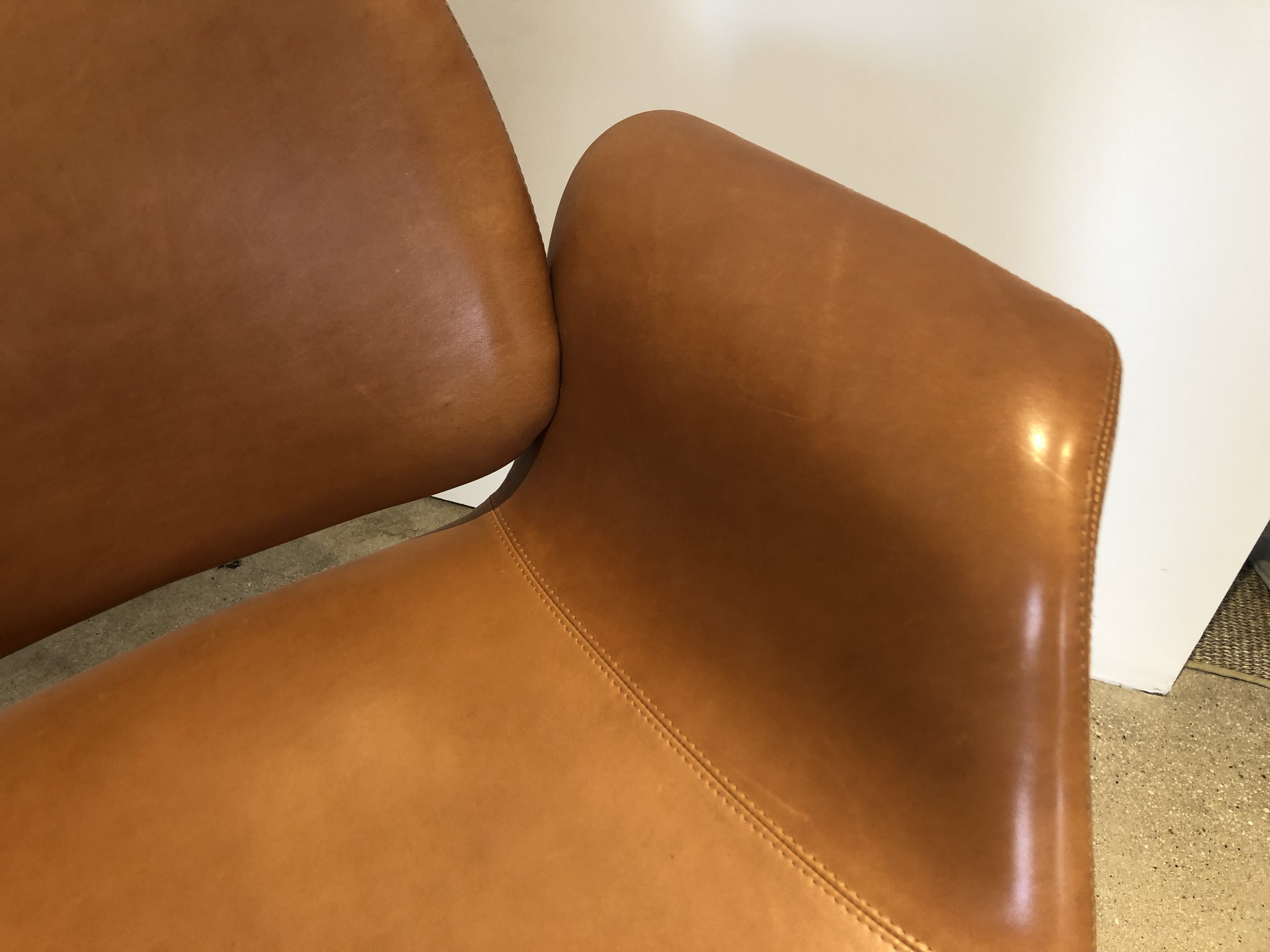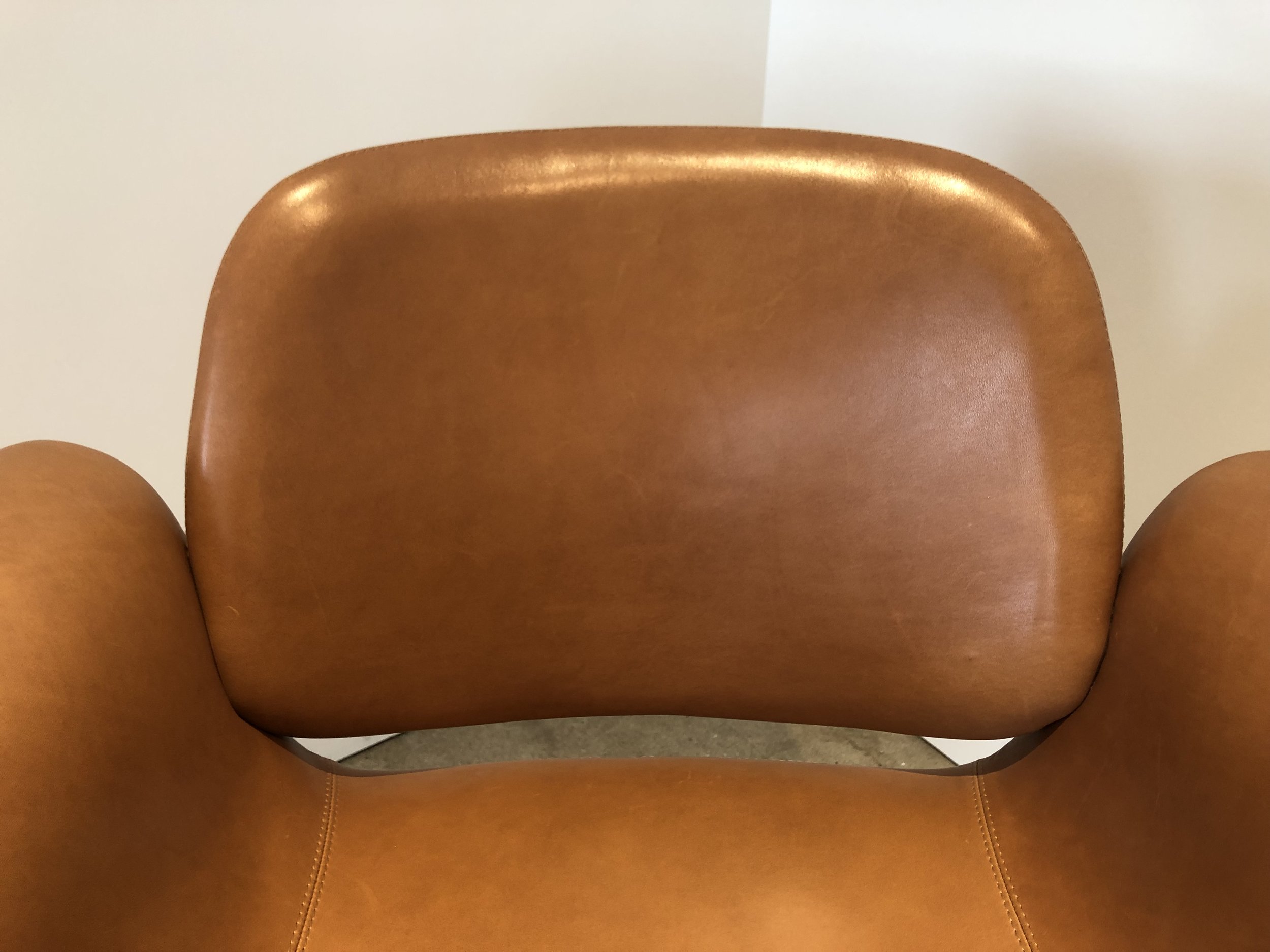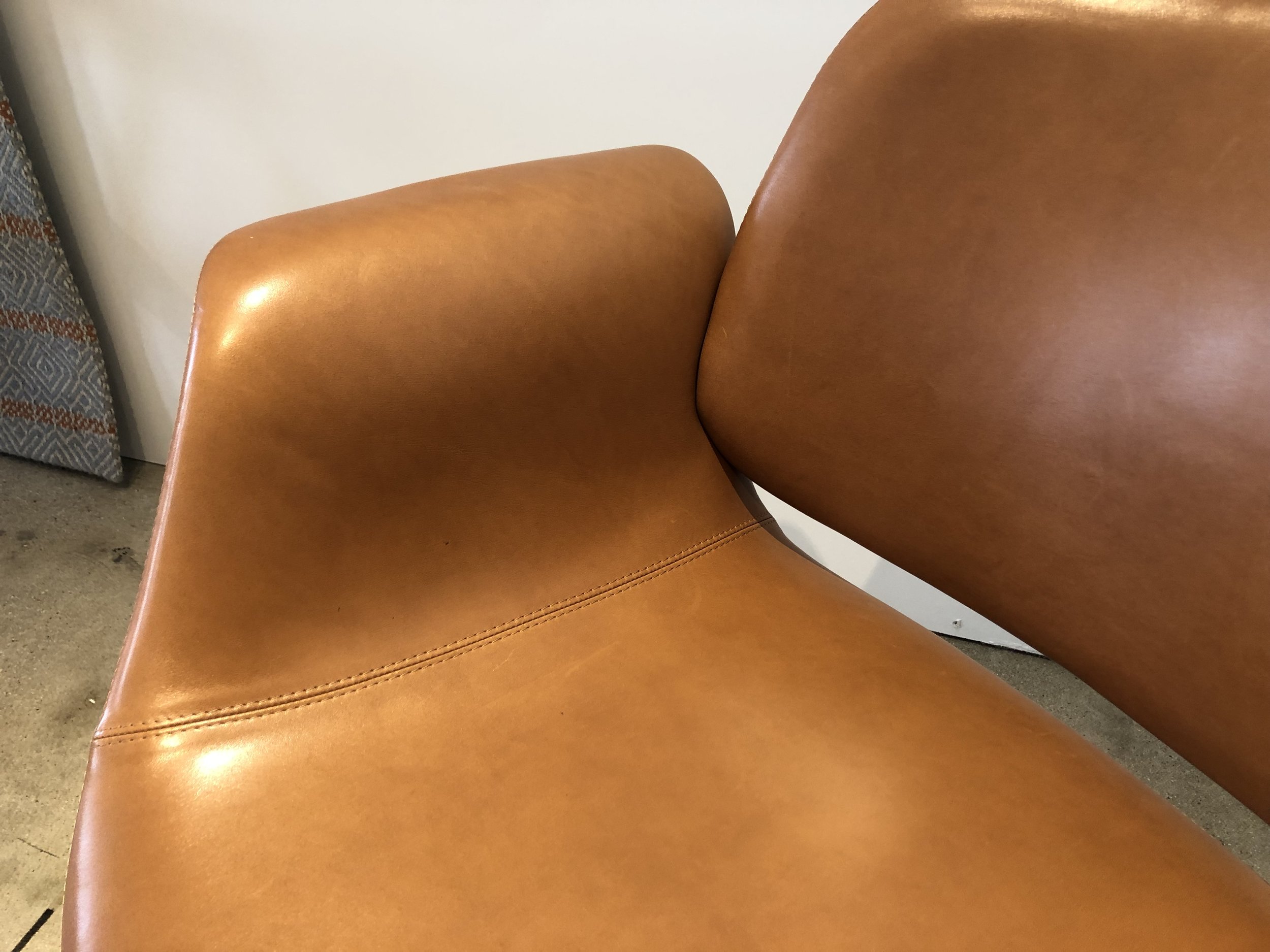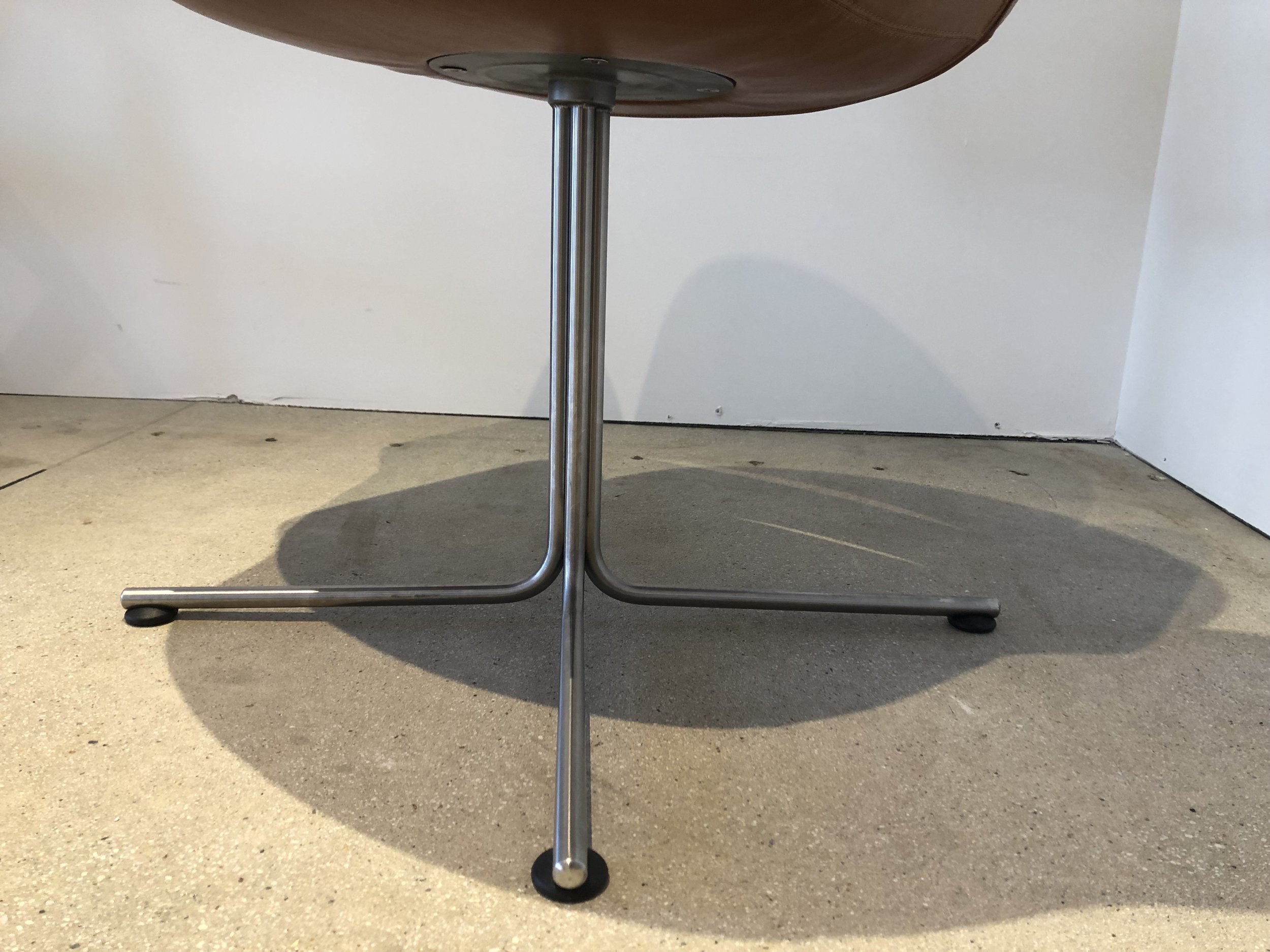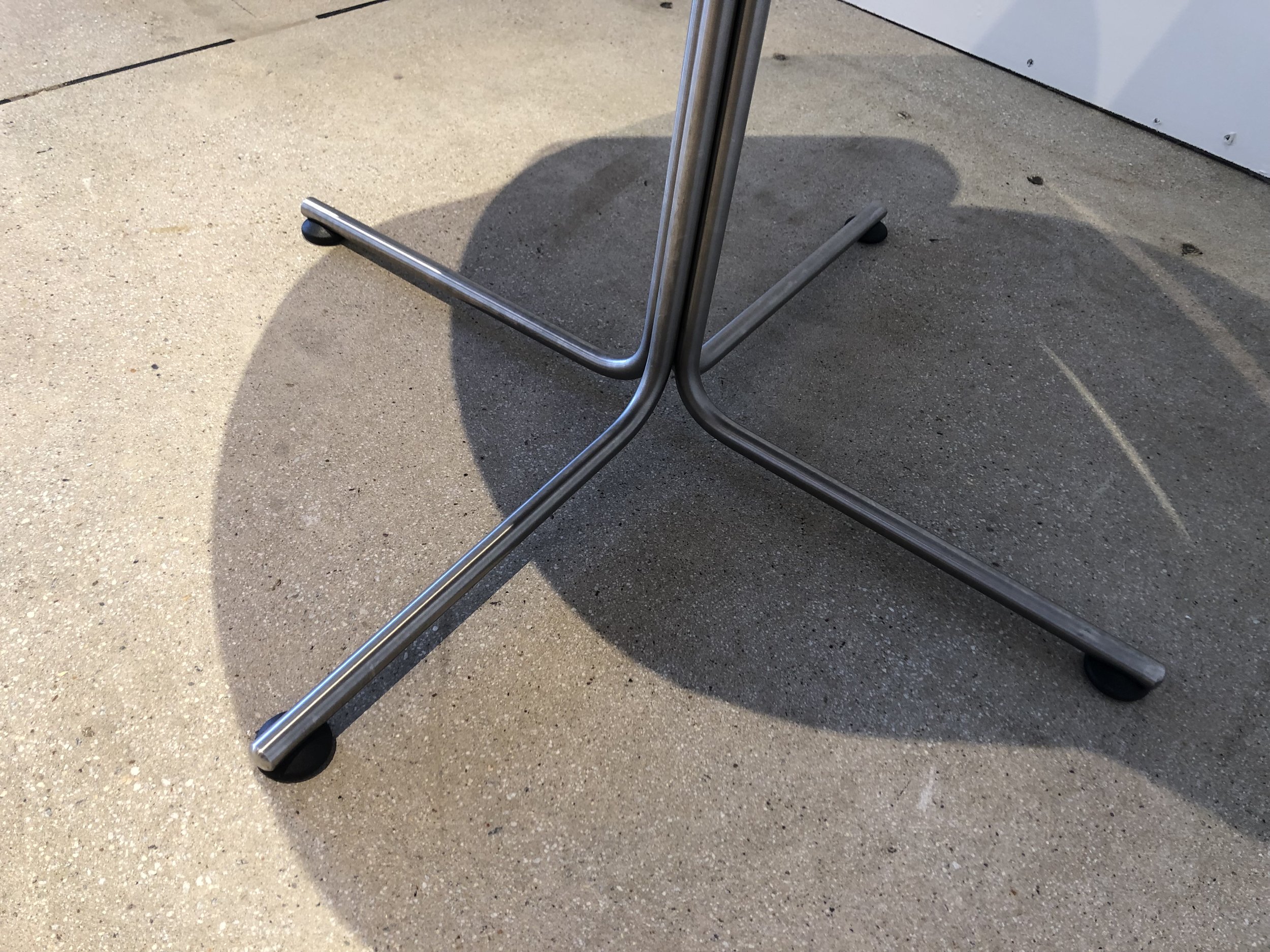 sold out
FLAMINGO CHAIR*
Designed by Johannes Foersom & Peter Hiort-Lorenzen, Manufactured by Erik Jørgensen
Available with leather seat, color Walnut Elegance Leather with Stainless Steel Base.
25.6" W x 24.8" D x 30.7" Back H, 25.6" Arm Rest H; 17.7" Seat H
This Chair has a Fixed Base (Not Swivel)
Condition: Gently Used.
All items seen below are available in as-in condition. All sales are final.
Retail: $3,185
0 Chair Available